We are proud to present you a list of satisfied customers who do business with us for a long time.
RELIANCE Construction Group
"Notre politique de gestion est de faire des promesses substantielle et de surmonter tout obstacle afin de les respecter!" Le Groupe Constructions Reliance est une entreprise familiale fondée il y a plus de 50 ans. À l'origine vouée à l'acquisition et au développement immobiliers, elle a redéfini sa mission il y a une trentaine d'années afin de se consacrer entièrement aux travaux de construction à forfait et à la mise en œuvre d'une approche axée sur les clients; voilà qui était inédit dans le secteur de la construction, à l'époque.
MAGIL Constructions
Magil Construction was founded in 1953 by Architect Louis B. Magil, with a vision of "Building on Excellence". At the time, Magil Construction specialized in residential construction and was responsible for building several hundred homes in the Montreal area. Most of them are still standing today. After five decades, Magil Construction has not wavered from the founder's original vision and has become one of the most accomplished and respected builders in Quebec. The company regularly undertakes construction projects of all sizes, complexity. Outstanding performance on all of these projects has earned Magil Construction a strong and desirable reputation among developers, financial institutions, surety companies, design consultants as well as end users. In 2007, one of our most valued clients entrusted us with a major project in British Colombia, a challenge tackled with elegance, affording us to pursue our business there via Magil Construction Pacific. Recently, and in a perspective of growth, Magil Construction has passed ownership to the hands of Fayolle Canada, a subsidiary of Group Fayolle, a major construction company, entirely family owned, and as with us, of a long standing tradition. Established in Paris four generations ago, this French company has elected to pursue its development in Canada by way of acquiring well established companies with proven records. This is a significant step in the evolution of both companies.
DIVCO
Well known in the construction industry for the quality of its achievements with more than 45 years experience, DIVCO has made a name for itself in Eastern Canada's construction industry. The large number of Office, Industrial, Institutional, Retail, and Commercial projects as well as Major Renovation and Restoration projects have allowed the company to develop its unique approach based on flexibility, proactivity and creativity. Exceeding our clients' expectations is, without question, our primary commitment.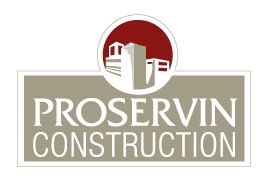 PROSERVIN Construction
Founded in 1995 in Mirabel, Proservin has grown steadily over the years by striving to earn the trust of its customers, and by contributing to community development through industrial and commercial construction and renovation. With its 15-year history of notable achievements and outstanding service, Proservin is proud to be a powerful force in the industry, and an important contributor to Quebec's economic development. Proservin is committed to the ongoing implementation of itsintelligent, high-end vision.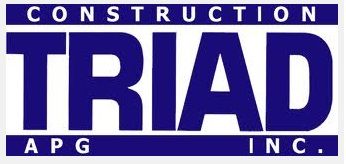 TRIAD
Founded in 1988, Triad Construction was formed by two dynamic principals, Mr. Alfonso Puccio and Mr. Charlie Albano. The company, composed of an enthusiastic team of employees, executes in a multifaceted construction environment comprising institutional, commercial, industrial and residential endeavors. Triad's continued success results from its ability to generate and maintain quality work, competitive prices, and accurate schedules with its clients. Triad Construction's continued success and solid experience is a testament to its lasting customer satisfaction. The loyalty and confidence displayed from our clientele allowed Triad to emerge early in its history as a pioneer in the design build and turnkey construction fields.

GESMONDE Ltd
Since its creation GESMONDE Ltd saw its sales double every year from small renovation and painting projects to major renovation and expansion of building projects. Today, with all this experience in renovation, particularly in hospitals, the company orients and focuses its activities in institutional, industrial and commercial sectors, specializing in the following: Stewardship projects, turnkey projects and projects abroad. General Contractor in construction in several areas such as institutional, multi-residential and commercial, Gesmonde Ltd also offers services for project management or estimation.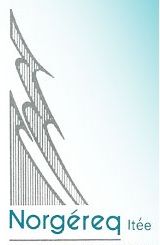 NORGÉREQ Ltd
General Contractor based in Montreal for over 25 years, Norgéreq Ltd is still growing in the areas of public tenders in commercial and institutional construction, both in renovation and new construction. Founded in 1988 by three shareholders, Norgéreq Ltd in its first years of operation was working particularly in the management of civil engineering projects. Gradually, and in order to operate in building construction, Norgéreq Ltd has acquired the necessary tools in order to work as a general contractor.
OLYMBEC
The Olymbec Group has been a driving force in the Eastern Canada Real Estate Market for over 35 Years. Due to its large land bank, and its ability to redevelop and to build large real estate projects with its own construction teams, Olymbec's growth has been nothing short of spectacular. A family run business, Olymbec is headed up by Mr. Edward Stern. He was an entrepreneur with a vision and presides over the company. He has been joined by his sons, Derek and Richard, who head up the construction and leasing departments of the company. Together the company has experienced an annual growth rate of over 10%.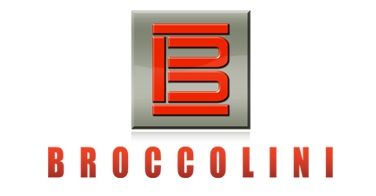 BROCCOLINI
Broccolini is a single-source provider of construction, development and real-estate services. As a construction firm and real estate developer, Broccolini serves the residential, commercial and industrial markets of Montreal, Ottawa and Toronto. Since its foundation in 1949, Broccolini was involved in all types of bulding projects; from single-family homes to great buildings.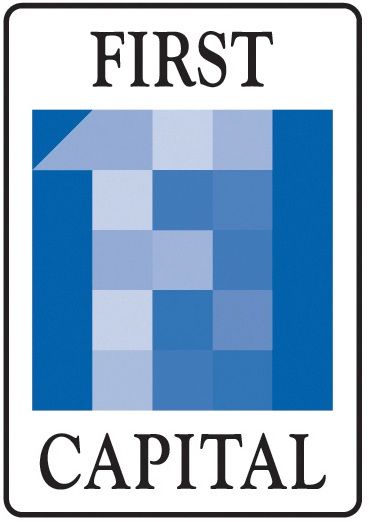 FIRST CAPITAL REALTY Inc
FIRST CAPITAL REALTY Inc. is Canada's leading owner, developer and manager of well located, high quality urban retail-centered properties where people live and shop for everyday life. First Capital Realty's primary strategy is the creation of value over the long term by generating sustainable cash flow and capital appreciation of its shopping centre portfolio. The Company targets specific urban markets with stable and/or growing populations.