Hurricane Resistant Garage Doors
Garage doors perform the crucial job of protecting your home, especially if you live in hurricane-prone or high-wind regions. It might be easy to assume any garage door will do the job, but that's not the case. High winds can cause garage doors to fail by pushing them inwards or pulling them out, allowing hurricane-force winds to enter your home.  This can result in an unstable buildup of pressure, causing windows to blow out and the roof to blow off.
To prevent this from happening, you need to install wind-resistant garage doors. You may also hear them referred to as hurricane garage doors or impact-resistant garage doors. Whatever the name, these doors have the same purpose: to endure high winds and protect your home. These doors are the best way to help protect your home from this type of damage. Some hurricane-rated garage doors can withstand winds of up to 200 miles per hour, which is more than a Category 5 hurricane.
Many customers have questions about what wind-resistant garage doors are, how they work and how to choose the right garage doors for your location. We've created this guide to answer some of the most commonly asked questions about wind-rated garage doors.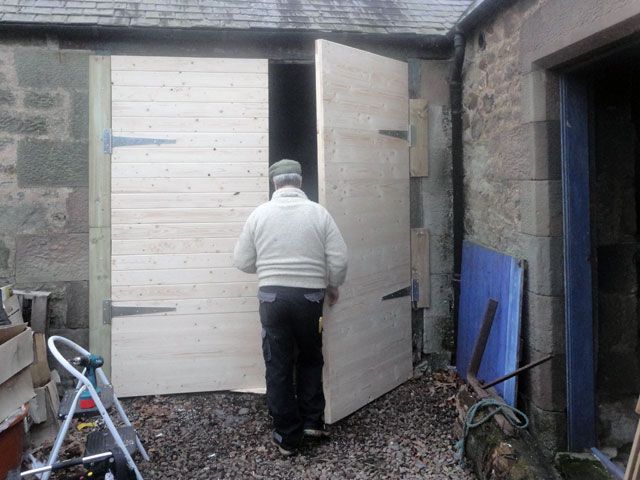 Why Are Hurricane Resistant Garage Doors Important?
One of the first questions homeowners ask why wind-resistant garage doors are important. Wind-resistant, impact-resistant or hurricane-proof garage doors protect against heavy winds. They're a storm-ready solution that prevents you from winding your home.
Standard garage doors are a weak point in the exterior of the house. Older wood or vinyl doors can be easily buckled in high winds. Also in high winds, near objects like tree branches, patio furniture or loose siding can impact or puncture regular garage doors.
Once a garage door is damaged, the entire house is susceptible to wind pressure. Windows and doors are often blown out by gusts of wind, and wind pressure can weaken roofs and walls, resulting in significant structural damage. Aside from the devastating effects of wind damage, water damage can also be costly. Just one inch of water can cause approximately $7,800 worth of damage to your home. Between structural and water damage, it's no surprise breached garage doors are one of the biggest results of hurricane damage.
How Does a Hurricane Resistant Garage Doors Protect Your Home?
The most effective strategy for preventing wind damage to your home is to install a wind-resistant garage door. Wind-resistant garage doors are constructed with at least one layer of steel. The type and thickness of this layer affects the maximum wind speed the door can withstand. Many doors include layers of insulation, aluminum or wood paneling as well.
Impact-resistant garage doors also have heavier-gauge track than standard garage doors. Many wind-resistant garage doors feature the newly patented tapered strut, or "T-strut," design. This is a pleasing minimalist garage door reinforcement strut with the same wind-resistant power as our previous reinforcement strut.
Am I Required to Have a Hurricane Resistant Garage Doors?
How wind resistant your garage door needs to be depends on where you live. The best way to find out is to contact your local building department to ask about building codes governing garage doors. Many locations have special building codes requiring wind-resistant garage doors that can withstand a minimum amount of wind. For more information Contact Us Now!