How to Choose the Best Garage Door Before The Winter
What Type of Garage Do You Own?
The first thing to take into consideration when choosing a garage door is the type of garage which requires said door. If the garage isn't connected to your home and you don't intend on spending a lot of time in it, insulation might not be very important. Also, if your garage isn't heated, insulating it would trap the cold inside, making the garage colder rather than keeping it warm. However, if the garage is attached to your home or is a place where people gather, it should be well insulated in order to reduce the utility bill. Contents stored within the garage also matter. Valuable items and climate sensitive materials require additional protection than what a simple garage door provides.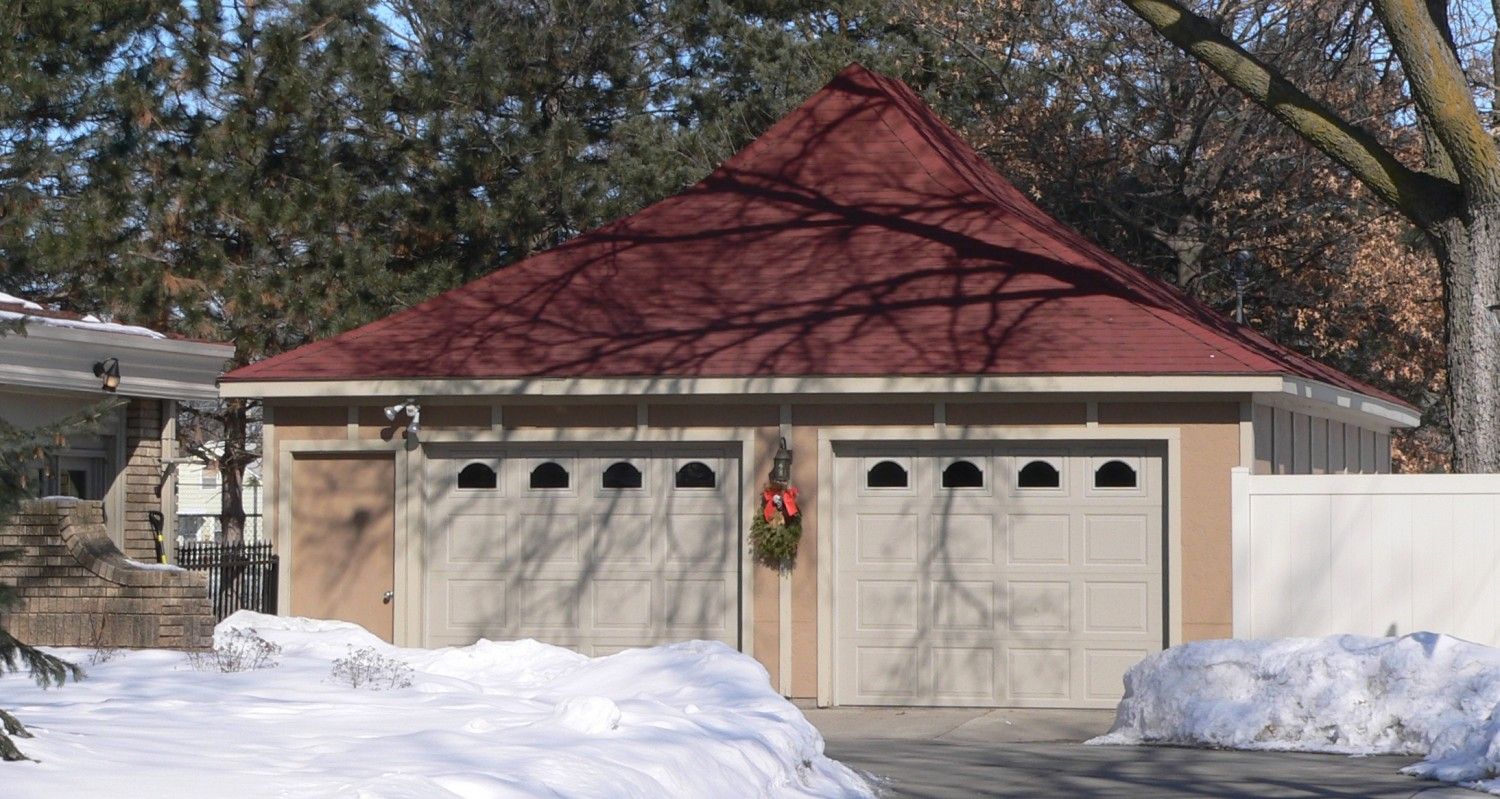 Garage Door Materials
Just like any other choice a homeowner faces, there are pros and cons that you must consider when selecting the material of your new garage door.
A wooden garage door provides very little natural protection in terms of R‑value but tends to be valued mostly for the enduring aesthetic appeal of wood. Different types of wood create different looks. Mahogany provides dark, dramatic flair to your home while cedar gives a lighter, friendlier impression to those who visit. Wood tends to be a bit more expensive and doesn't last as long as other materials. In addition, wooden garage doors are very heavy, which can cause frustrations if the opening mechanism somehow breaks down.
Garage doors made out of steel provide a versatile option that's stronger than wood or aluminum but be prone to rusting if their coating is scratched. Part of the appeal of steel is that it can be quite aesthetically‑pleasing and shaped to any style, as aluminum, without dealing with the high cost or maintenance requirements associated with wood.
Aluminum is a popular option, as it is inexpensive, lightweight, requires very little maintenance and performs very well under humid conditions. Aluminum is versatile and suitable for many different styles. Ultimately, aluminum tends to be weaker than steel or wood, but its light weight causes little stress to door opening mechanisms.
A more recent options consists of PVC/fiberglass overlay, which is prone to cracking if struck forcefully, but tends to be more durable than wood or steel if properly maintained. This type of material costs less than wood but more than steel.
To Insulate Or Not To Insulate
Choosing whether or not you need to insulate your garage door depends entirely on the type of garage you own and adjacent rooms. If a bedroom, den or living room is attached to the garage, insulation rated R14 or better will ensure that warm air remains inside the home. Selecting a garage door with proper weather stripping ensures that warm air doesn't escape from underneath the door.
There's no point spending a lot of money on an insulated garage door if the space doesn't need to retain heat. A non-insulated garage door eliminates the costs and the maintenance necessary to preserve warmth. This leaves you free to focus on the aesthetic look of the garage door instead of functionality.
The most important choices you'll be faced with when considering a new garage door for the winter are the material of the door and whether or not it should be insulated. Fall provides a wonderful opportunity to work out the details involved in purchasing a new door. For More Information Contact Us Now!