10 Useful Garage Door Repair Tips for Winter
It is essential to protect your garage door during winter; otherwise, there is a great possibility of freezing rain, snow, or ice seeping into your garage through the door. A little attention to your garage door can keep the menace of wintery weather at bay.
The following garage door repair tips could help protect your garage:
1. Deal With Muck
You should clean the outside of your garage door to prevent damages that can be caused by rust or clogged hinges; this can be done with many readily available household cleaning products. Furthermore, dirt buildup on the outside of your garage door can prevent the door from opening.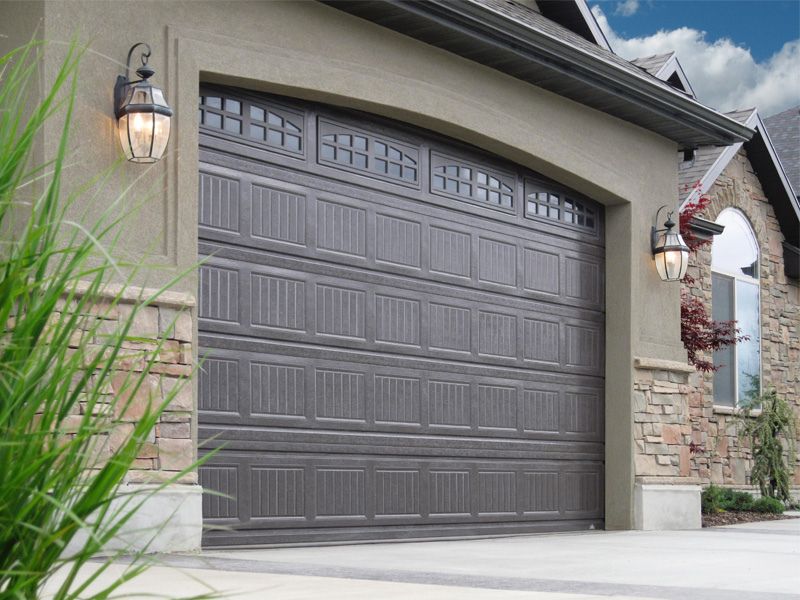 2. Fix the Ceiling
Cracks and fissures on the garage ceiling in the vicinity of the door and windows should be repaired. Otherwise, the wind can blow in snow or rain water, which can wreak havoc inside your garage or even loosen window frames and cause the glass to fall and break, resulting in risk of injury.
3. Replace the Remote Batteries
Remotely controlled garage doors can be irritating if the batteries on the remote control are dead or weak, as they may fail to respond. Always ensure that the batteries are full enough at all times to ensure a properly functioning door.
4. Monitor the Door
You should also put attention to the door's opening and closing speed or any noises coming out of your garage door, as any inconsistencies could be an indicator that something is wrong.
5. Install PVC
You can fit your garage door to the door. When it is properly placed, it is effective in locking out gaps and preventing snow or ice getting through. It is also suitable as PVC is weather resistant and durable.
6. Check the Weather Stripping
The weather stripping at the bottom of the door should be examined for any form of damages like fissures, fractures or tears. If any of these is present you should repair or replace it immediately, because it is essential in keeping snow or water out of the garage. Furthermore, broken weather stripping may increase energy consumption and bring up the utility bill.
7. Use Silicone Spray
You should spray a layer of silicone at the bottom of the weather stripping to keep it from sticking to the ground. The same can also be applied to the panels to prevent frost accumulation.
8. Maintain Torsion Springs
Dislodged or broken torsion springs and cables should be promptly and properly replaced or repaired, as unfitting pieces can lead to malfunctioning and risk of injury. Remember that these are the main components that allow the garage door to open and close.
9. Keep Moving Parts Greased
It's important that you grease the moving parts of your garage door. However, too much grease build-up can hasten the wear and tear of the moving parts. Therefore, you should wipe out any excess grease from the hinges, rollers or tracks with a piece of cloth soaked in a household detergent. Also, avoid oiling or greasing plastic components.
10. Add Insulation
Some garage doors are made of steel and it is important that you insulate them. The easiest and most adaptable ones are those made of fiberglass backed with foil. The more insulation material you use, the better the level of insulation, although it implies additional costs.
With these tips in mind, you should be able to keep your garage door 100% operational throughout the Winter. Contact Door Doctor for more information.